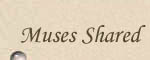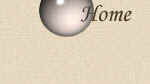 the Rock

One day they retrieved from the deep blue ocean
a large black rock that caused some commotion.
For in this rock they found a message engraved,
retrieved from the vault of salty blue waves.
It was passed unfruitfully from hand to hand,
by those who were sure they would understand.
But if they lived a life without compassion,
they would never be able to understand the passion.
Expressed in wise words, written by he who cared,
who through engraved words his treasures shared.
Which consisted of what seemed trivial things,
of the peaceful clear way the bluebird sings,
of looking at the clouds floating in the skies,
of hearing the echo of a humpback whale's cries,
of the moon, the stars, the flowers and trees,
of the ants, the beetles, the spiders and bees.
Of all these little gifts that're surrounding us.
nature's perfectly harmonized miracles,
Who enrich our lives with colours and scents,
inseparably entwined with our existence.
They tried to decipher for years on end,
the words in stone, but none could comprehend,
The preservation of life, carved in black stone,
lays forgotten in the corner in which it was thrown…
© Clautje West 2001